Sku:

52-BEWS-200

Vendor: mr. scrappy
Bio Shield® Hydro-Defense
Bio Shield® Electrolyzed-Water Sanitizer (BEWS) - Hydro-Defense


Kills 99.9% of Bacteria & Viruses Without Harsh or Toxic Chemicals

The BEWS-200 helps to protect against virus and bacteria infections. Sanitize surfaces, toys, baby items, food, and much more.

Capacity: 15.2 fl.oz (450 ml)


What is Electrolyzed Water?

Electrolyzed water is produced by the electrolysis of ordinary tap water containing dissolved sodium chloride. It can be used for deodorization, cleaning, and sanitation of homes, hospitals, schools, vehicles, and gyms. It generates hypochlorous acid (HCLO) through the electrolysis of water decomposing into oxygen and hydrogen. Hypochlorus acid is the same liquid used to sanitize airplanes and offices. Hypochlorus acid is 100% safe for humans. It is the chemical-free, non-toxic, and all natural way to clean and sanitize.

The BEWS-200 water generator annihilates 99.99% of Human Corona Virus OC43 (HCoV-0C43)

[What is Human Corona Virus?]

Human Coronavirus causes respiratory diseases such as fever, runny nose, cough, etc. It is contagious between humans, mammals and birds through their saliva spread by coughing and sneezing.

[What are the types of Coronavirus?]

So far there are 7 different viruses that have been found and SAS, MERS, and COVID 19 are the main viruses giving damages to human beings.
View full details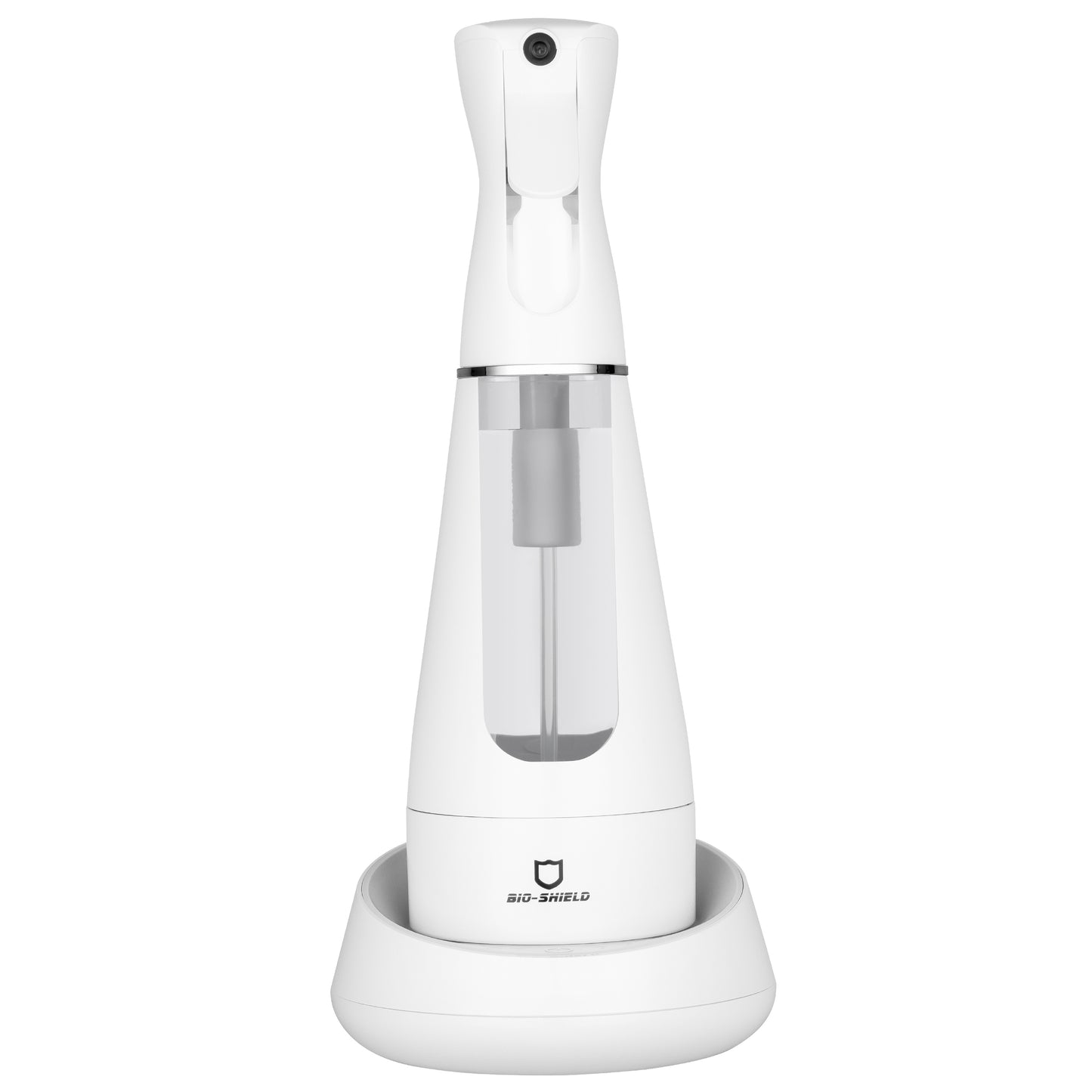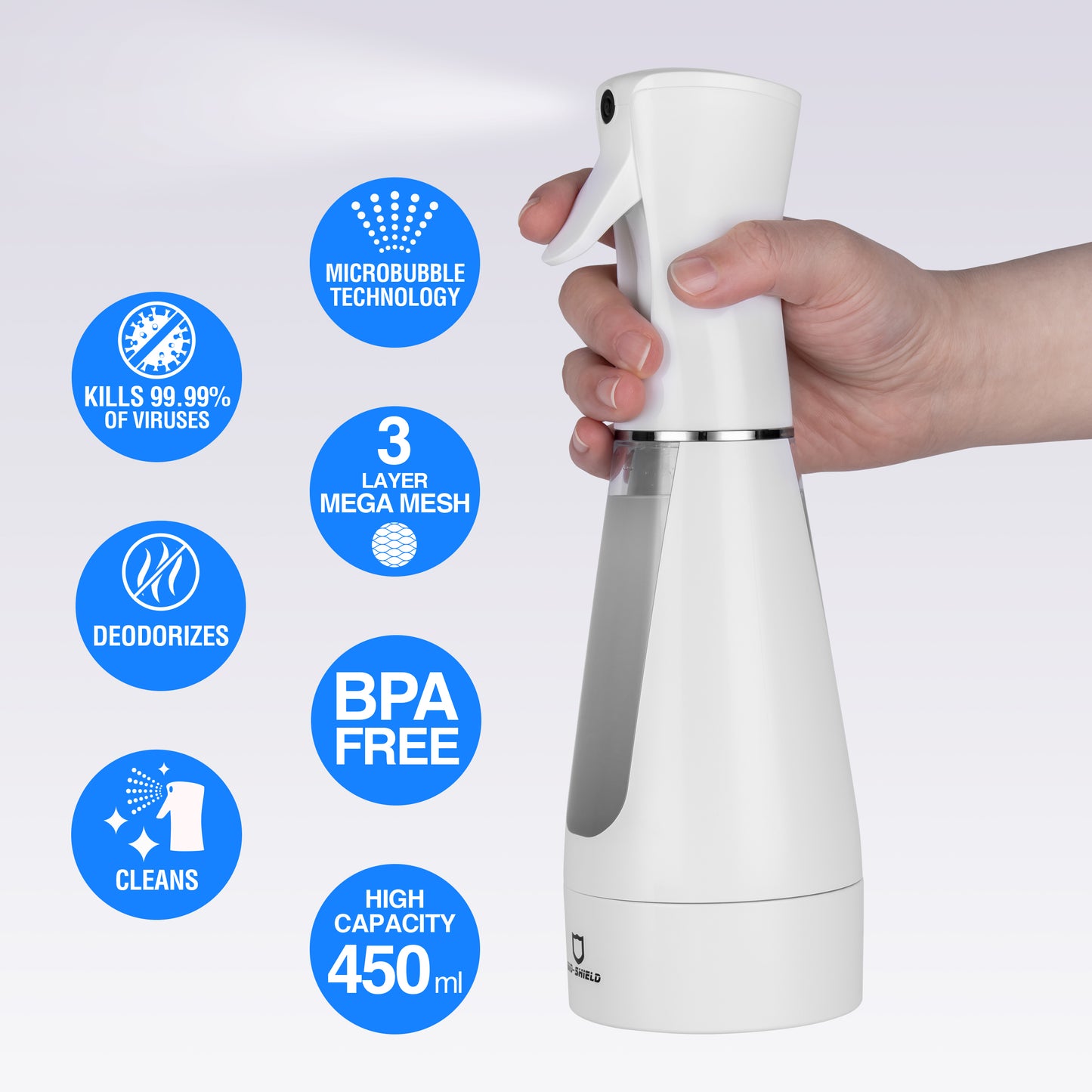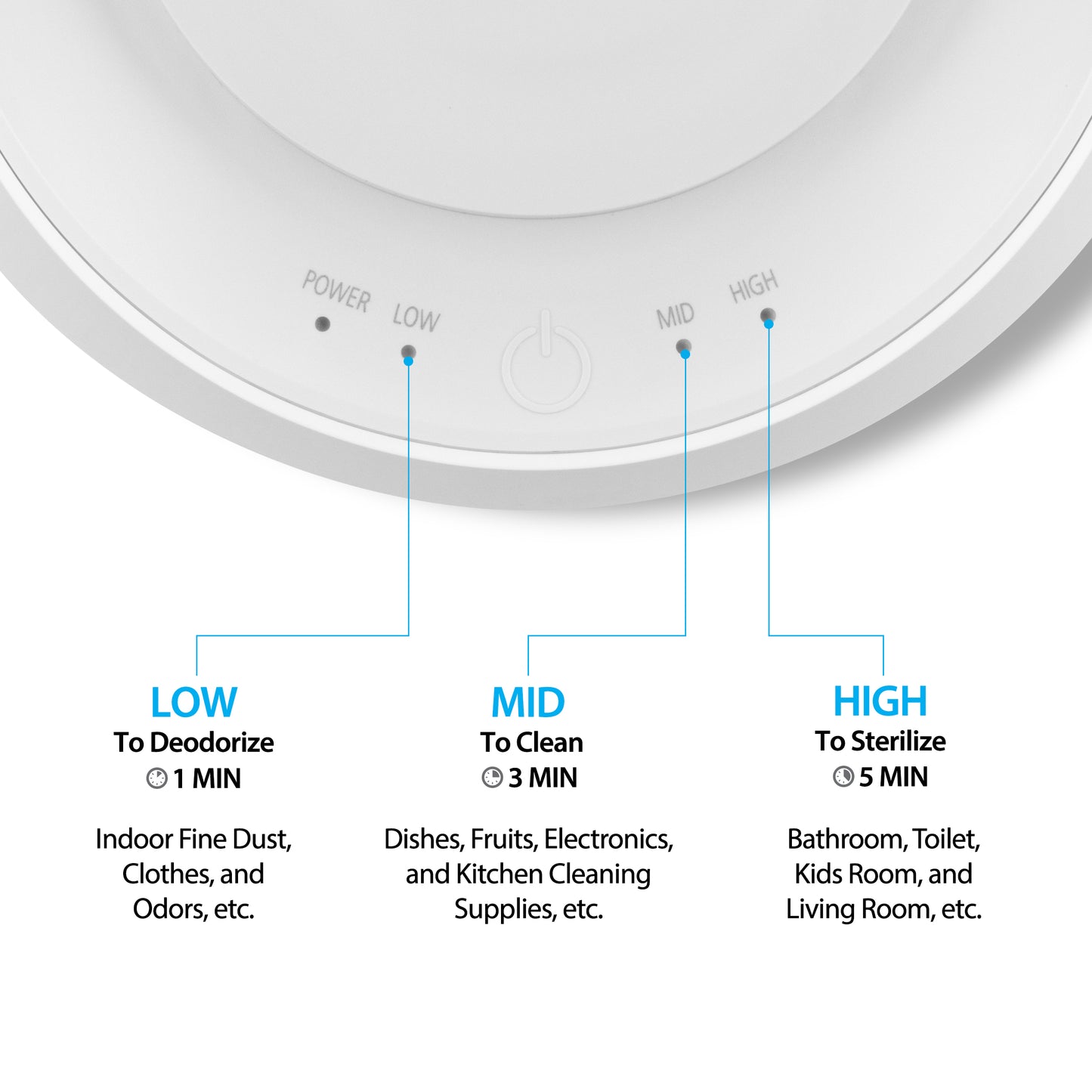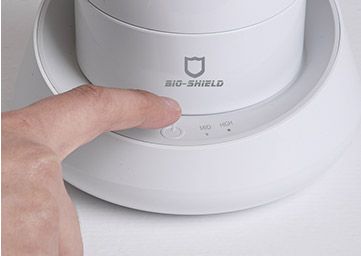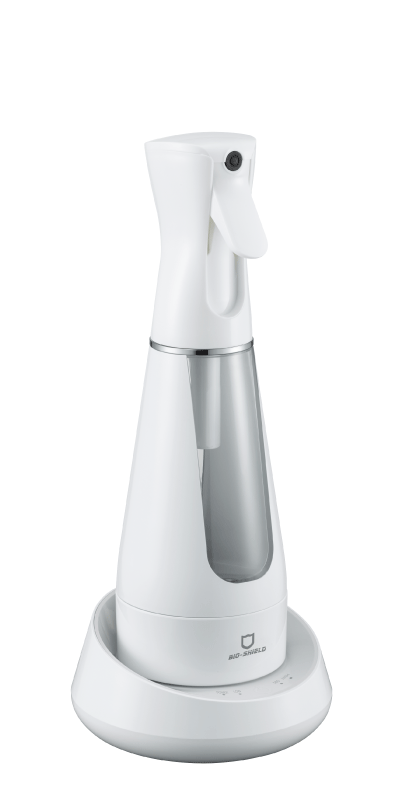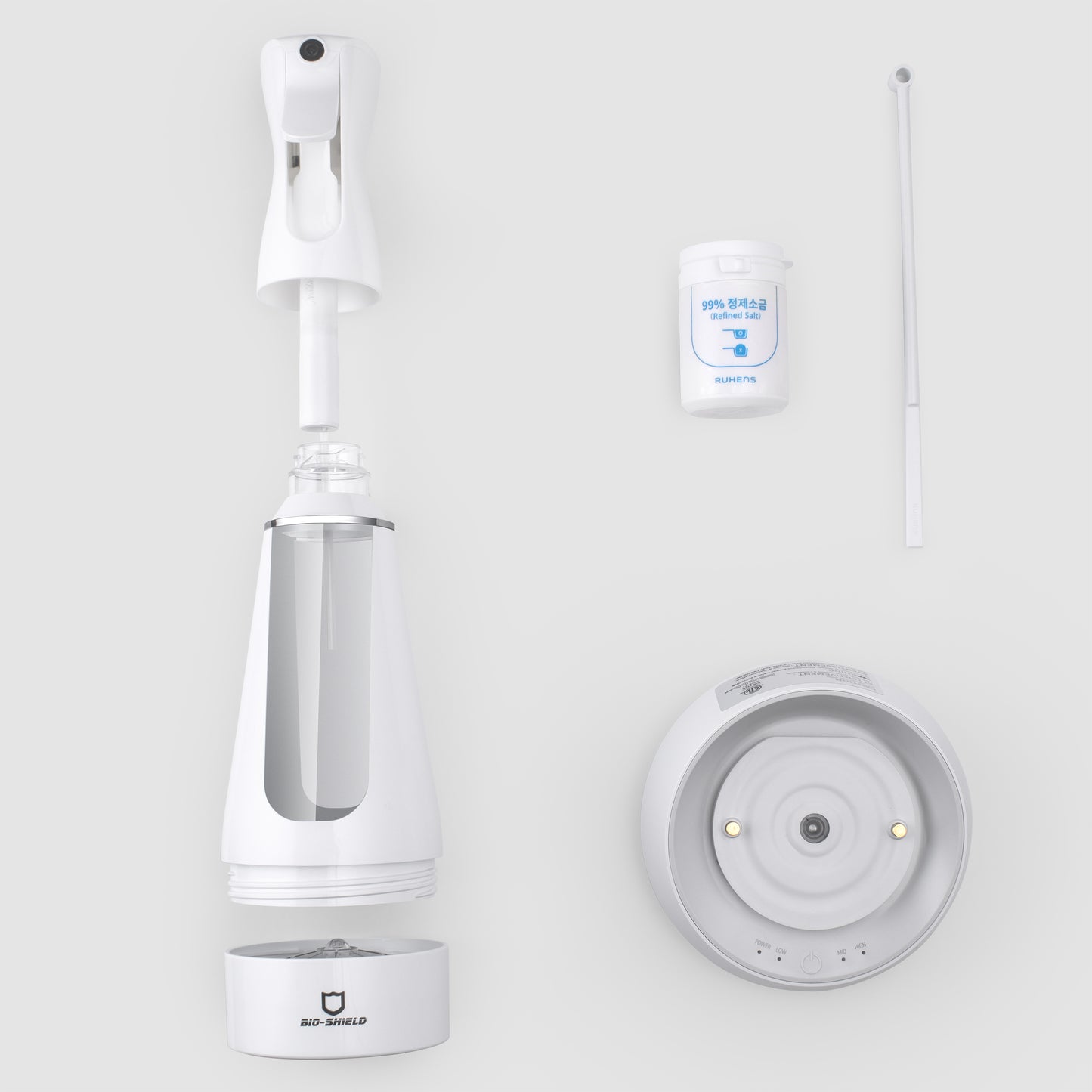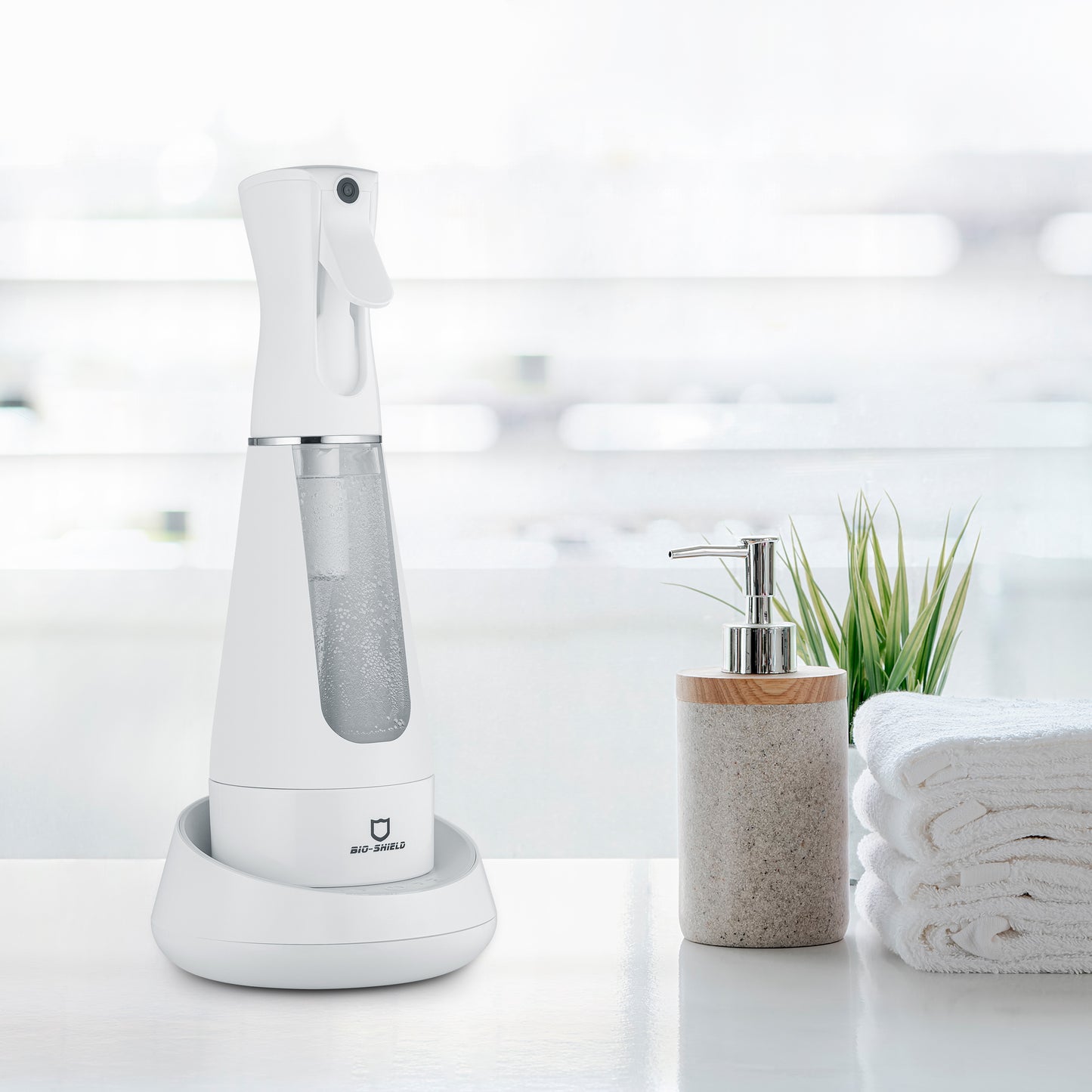 Bio Shield® Hydro-Defense